27 Sep

Climate protesters Insulate Britain block M25 near Heathrow | UK News

Climate protesters have blocked a section of the M25 for the sixth time.

Police have detained protesters from Insulate Britain occupying a roundabout leading to Heathrow Airport in London.

Insulate Britain said in a statement: "This morning 52 people that have been involved in Insulate Britain's two weeks of motorway protests blocked the M25 in breach of the injunction granted by the High Court last Tuesday."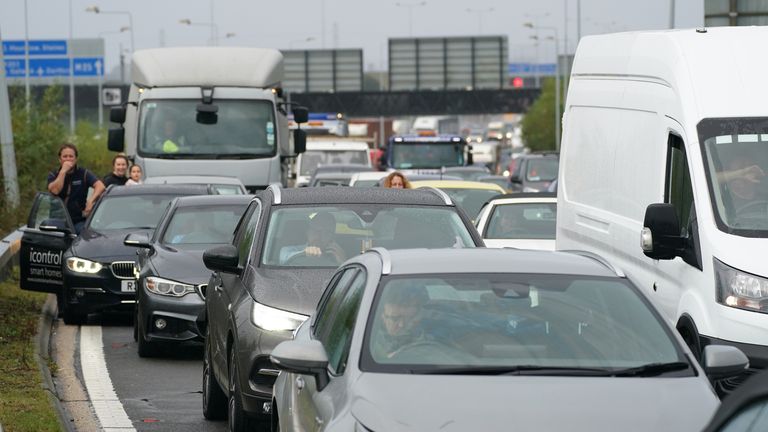 According to the injunction granted to National Highways Ltd, those involved "may be held to be in contempt of court and may be imprisoned, fined or have their assets seized".